*** FOR IMMEDIATE RELEASE ***
Wednesday, September 12, 2018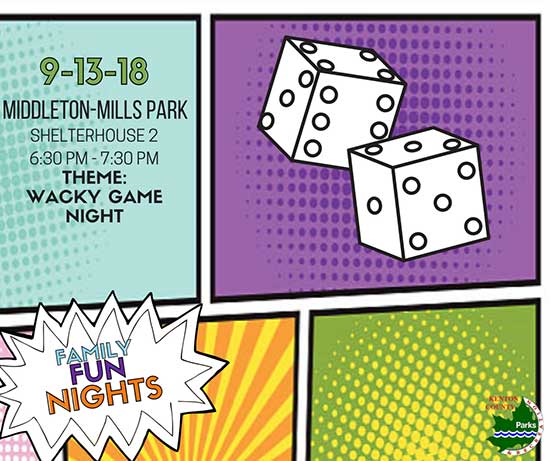 Kenton County Family Fun Night
Thursday night at Middleton-Mills Park
The fun and games start at 6:30pm.
The event will take place at shelter house #2.
This is a FREE event meant for all ages. The park will be collecting donations of non-perishable food and personal care items for Be Concerned.
Middleton-Mills Park is located at 3415 Mills Rd., Covington, KY 41015.